June 25, 2023 Worship Service
New Covenant Leading Us In Worship
For more information on New Covenant please visit: NewCovenantGospelMusic.com
Thank you again to Larry, Jeremy, Angela & Joanna of New Covenant for leading us in such an amazing time of worship! May God bless you and keep you!
Who is New Covenant?
New Covenant is a charting Gospel group that was formed in 2001, and originates out of Wendell, North Carolina. Comprised of Jeremy Gamble, Larry Johnson, Joanna King, and Angela Millenbaugh, they are talented artists that share the Gospel of Christ through music.
The mission of the group is to bring the truth of God's love, the eternal hope found through our Lord and Savior Jesus Christ, and joy in the hearts of those who are hurting and hungry for His divine peace… all through the healing power of music.
The calling is real, the message is pure and the passion is bold. Come just as you are and celebrate with New Covenant!
Check out all of their music and information at NewCovenantGospelMusic.com!
Or on Facebook at NewCovenantHeb8.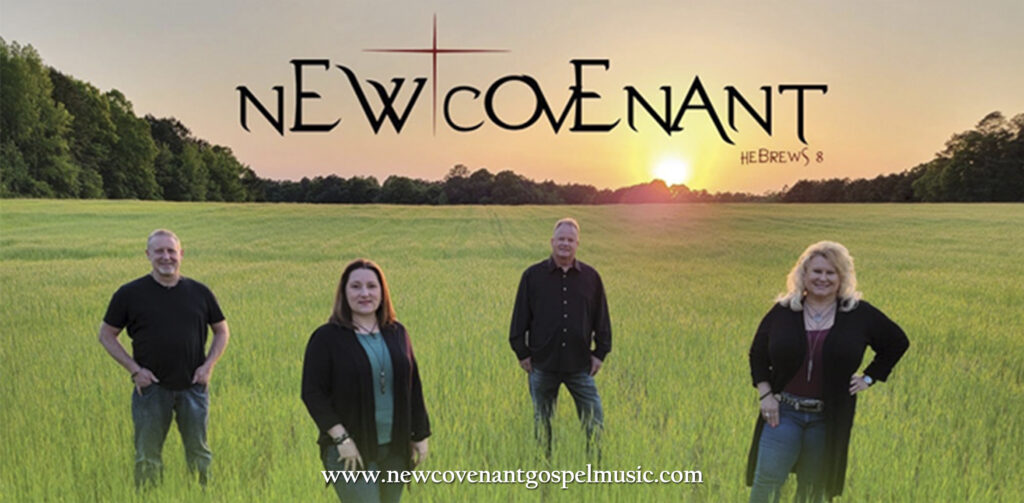 Thank you for watching and joining together in worship.
May you all be blessed,
Pastor Mark Rogers
The OFBC Worship Team