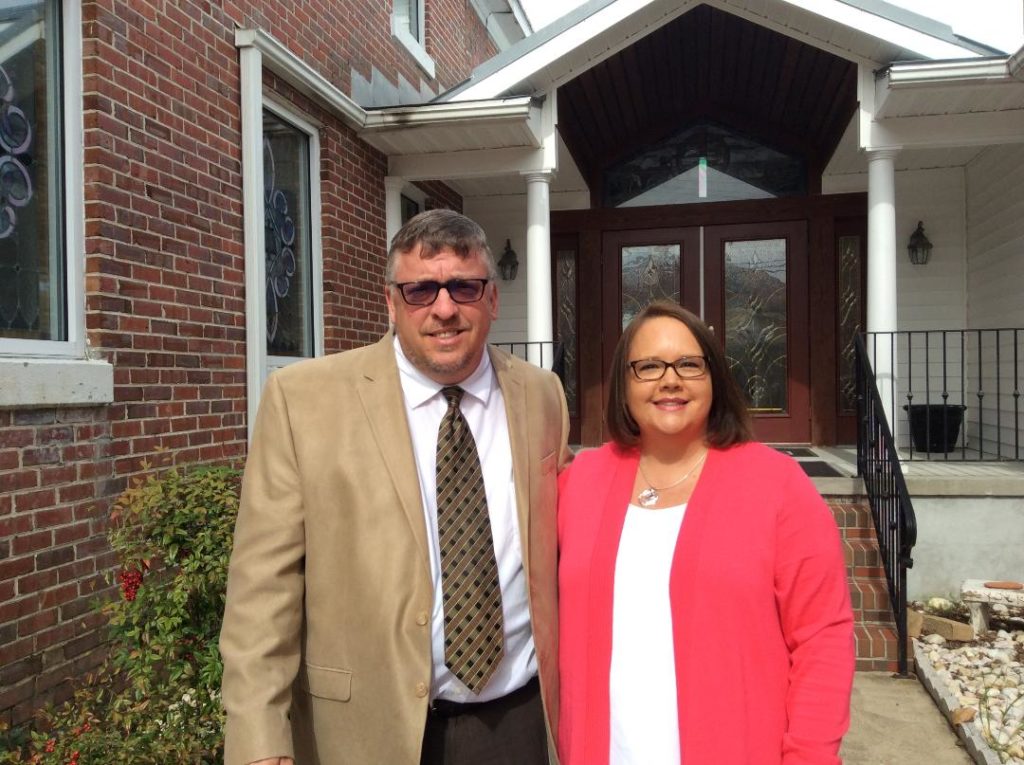 Mark and Monica Rogers consider it a distinct honor and privilege to have been called to serve Christ at Oriental First Baptist Church. Monica works part-time for Audiology of New Bern. In addition to his responsibilities as Pastor, Mark also works as a Mechanical Engineer at Fleet Readiness Center East, Cherry Point. Mark earned a Bachelor of Science in Mechanical Engineering from North Carolina State University and a Master of Divinity from Trinity Theological Seminary.
Mark and Monica love to serve God, and also greatly love and enjoy the people at Oriental First Baptist Church. Oriental First Baptist Church is a very unique church in that people from many different walks of life have come to call the church home.
The church is rooted in love for Jesus Christ, love for one another, and a strong desire to make the glorious Good News of Jesus known not only in Oriental, but also throughout the world. We do hope you will visit with us….and possibly become one of those who calls this wonderful church home!
Be Blessed,
Mark and Monica Rogers