Our Current Missions:
At OFBC we gather together to help out with many different kinds of missions and ministries. Take a look at the following current missions to see where you can get involved! We would love for you to join us in spreading the gospel to the ends of the earth!!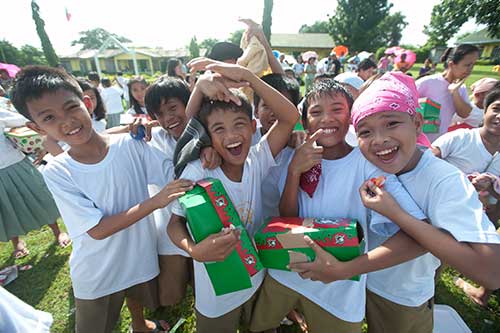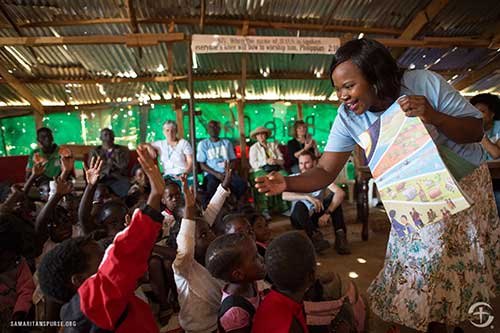 Samaritan's Purse – Operation Christmas Child – Shoe Boxes
Oriental First Baptist Church has been involved with Samaritan's Purse shoe boxes for Operation Christmas Child for several years. OFBC packed and donated over 150 boxes in 2018. Work has already begun for this year!
We believe the mission of Samaritan's Purse… After sharing the story of the Good Samaritan, Jesus said "Go and do likewise." That is the mission of Samaritan's Purse-to follow the example of Christ by helping those in need and proclaiming the hope of the Gospel.
After receiving shoe-box gifts, many children are invited back to participate in a discipleship program, The Greatest Journey. Through this 12-lesson course, which includes Bible stories and Scripture memorization, they learn how to follow Christ in their daily lives as they share Him with friends and family. More than 18.9 million children have enrolled in this program since 2009. Please pray for the children who receive the boxes.
If you are interested in being a part of our shoe box ministry, call Emma Lupton 252-670-1844 or email luptone@yahoo.com
For more information on Samaritans Purse and the Operation Christmas Child ministry be sure to check out SamaritansPurse.org
---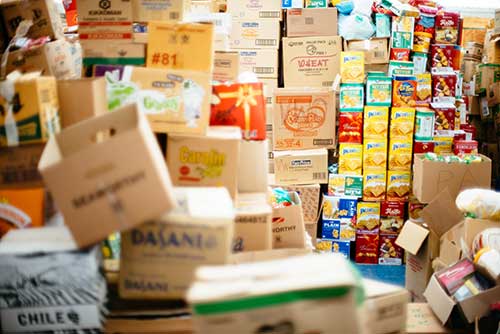 Pamlico County Fishes and Loaves Outreach (PCFLO)
In partnership with the Food Bank of Central and Eastern North Carolina (FBCENC), Pamlico County Fishes and Loaves Outreach, (PCFLO), supplies healthy and nutritious food to Pamlico County residents who are in need.
We here at Oriental First Baptist are blessed to be a part of such a great partnership of volunteers throughout Pamlico County, including our fellow area churches: Oriental United Methodist, Pamlico Presbyterian Church, St. Thomas Episcopal Church and St. Peter the Fisherman Catholic Church.
Through this partnership, PCFLO volunteers work diligently to collect, package, and the distribute food throughout Pamlico County.
---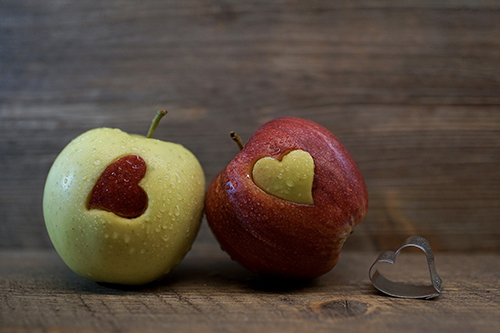 Backpack Blessings
This wonderful program raises money to provide food to schoolchildren in need in several local counties. The children benefit from this program through volunteer's contributions of time, money and help in purchasing and packaging backpacks filled with food which are then distributed to the children so they may have adequately nutritious food over the weekend, holidays and through the summer when they may otherwise go hungry.
---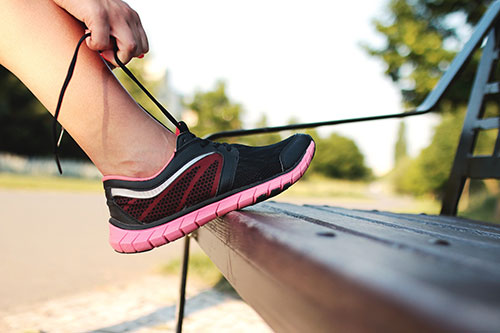 Girls on the Run
Oriental First Baptist is a proud sponsor of Girls on the Run. Girls on the Run is a transformational learning program for 8 to 13-year-old girls. Girls on the Run teaches life skills through dynamic, conversation-based lessons and running games. The program culminates with the girls being physically and emotionally prepared to complete a celebratory 5k running event. The goal of the program is to unleash confidence through accomplishment.
For more information please visit: http://gotrpamlico.org/
---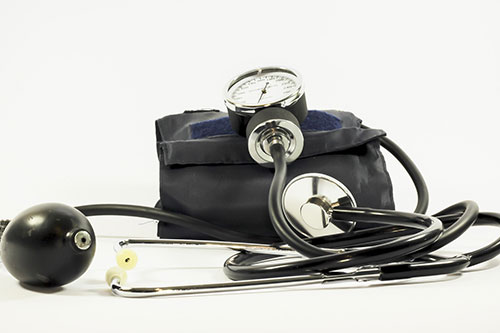 HOPE Clinic
HOPE Clinic provides much needed medical services free of charge for low income families in Pamlico County and surrounding areas. The free medical care includes medicines, lab work, doctor's care, and addiction treatment services. Dental care is also provided quarterly.
Volunteers and partnerships make HOPE possible to many who are in need. Please consider volunteering your time to work in reception, the pharmacy or many other important tasks by visiting https://www.hopeclinic.net/volunteer.html for more information.
You can also learn more about HOPE Clinic at https://www.hopeclinic.net/
---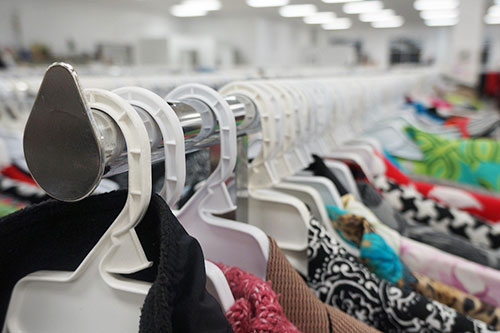 Hospice of Pamlico County and Hospice Thrift Shop
Hospice is an unbelievably caring service that provides care for terminally ill patients and their families. Hospice is Medicare certified in order to assist families with medical expenses, however there are many families who do not qualify for Medicare. Hospice continues to provide for these families at no charge through funding from donors such as OFBC but also through funding from the Hospice Thrift Shop.
More information about the Hospice of Pamlico County care services and desperately needed volunteer opportunities can be found by visiting https://www.hospiceofpamlico.org/
The Hospice Thrift Shop is a resale store run by volunteers and is always in need of your time to assist in the daily operations but also donations of clothing and household items in good condition are greatly welcomed.
Please visit https://www.hospiceofpamlico.org/hospice-thrift-store for more information on what types of volunteer opportunities are available and how donations are accepted.
---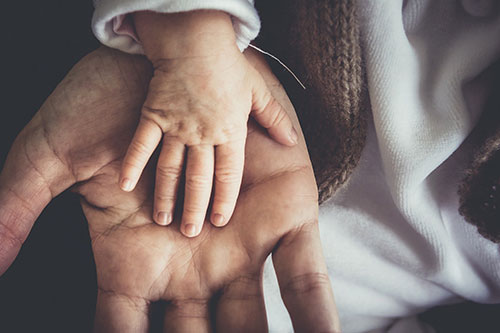 NC Baptist Aging Ministry | Baptist Children's Homes of NC
North Carolina Baptist Aging Ministry (NCBAM) is a dynamic Christian resource dedicated to serving North Carolina's aging (65 years and older) and their families. The ministry focuses on providing information and referrals, on connecting the aging and their families with resources to meet needs, and on coordinating practical ministries. In partnership with North Carolina Baptist, as well as social services agencies, NCBAM provides "help for the journey" while seeking to enable the aging to maintain independence and quality of lives. For more information:
https://www.bchfamily.org/help/ncbam
Call Center: 1-877-506-2226
Or on Facebook at:
https://www.facebook.com/NCBAM
---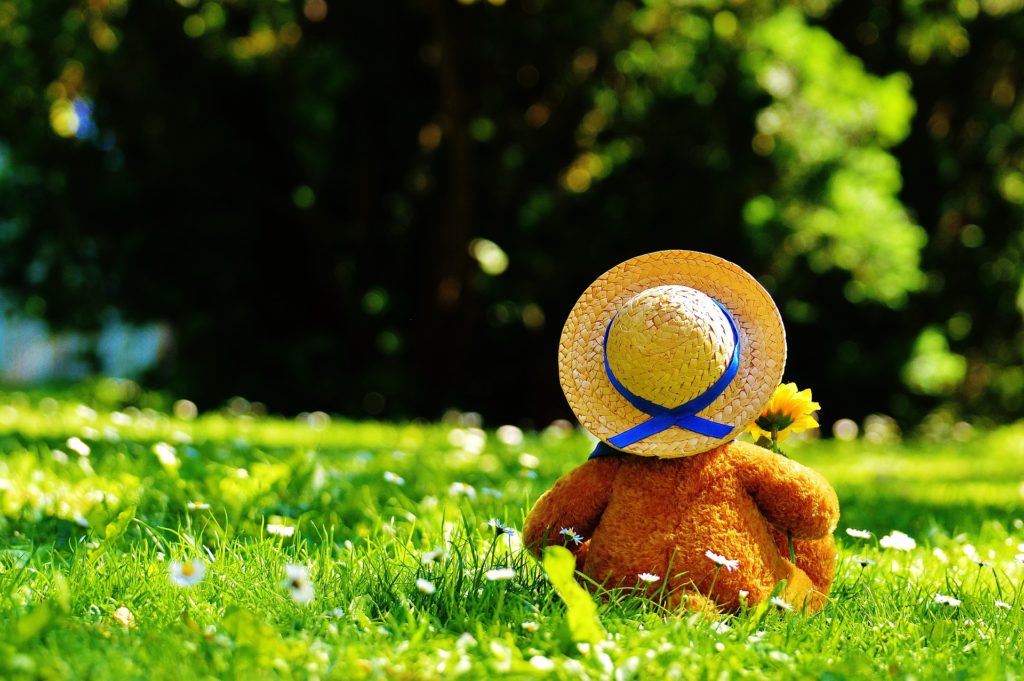 Kennedy Home
A Ministry of Baptist Children's Homes of North Carolina
Located in Kinston, NC
Kennedy Home provides residential services for North Carolina children who are experiencing family crisis, abuse or neglect. Oriental First Baptist Church gives monetary contributions to Kennedy home to help with the daily operational expenses.
The OFBC Ladies Sunday School Class collects needed supplies for the Kennedy Home cottages. At Christmas time they also collect gifts that are given to individual children.
For information:  https://www.kennedyhome.org/
---
Here at Oriental First Baptist Church we are always on the lookout for ways we can help our communities both near and far. We also participate in missions and charities such as the Annie Armstrong Easter Offering as part of the North American Mission Board, the Lottie Moon Christmas Offering and many others.