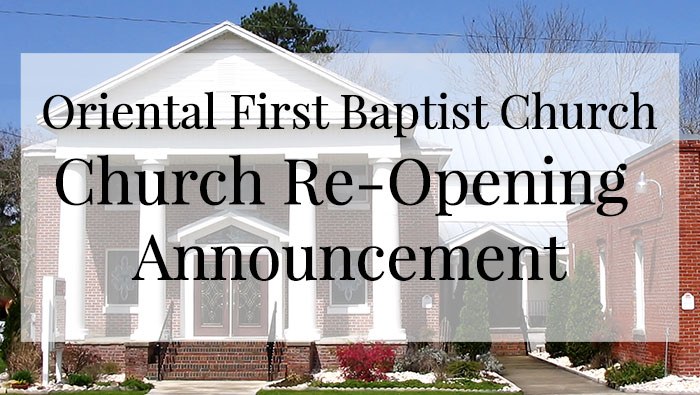 We want to pass along some wonderful news to you concerning re-opening the church!
The pastor and the deacons met this past Tuesday night, and the decision was made to re-open the church for the 11:00 AM worship service on Sunday June 7th.
We will not resume Sunday School classes at this time. Sunday School will continue to be online.
The following video will further guide you to understanding our re-opening guidelines and what to expect when you come to worship.